Someday we will be nothing but a glorious ruin, best live it up now. – Me 
Today I am tickled pink to be reviewing (and giving away a copy) Amanda Leins new book WanderLust Quilts.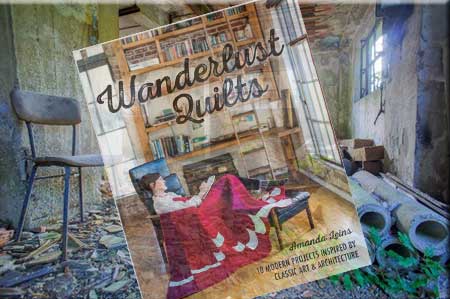 One of the best parts of having a dear friend write a book is watching the process close up, warts and all. The worst part is watching what your sweet friend goes through to birth that book  ( people it is blood, sweat and tears!). Oh, that and keeping your own mouth firmly shut as to not let the cat out of the bag!
In this case the pain was so worth it!  A quilt book written by a classical, architectural loving nerd with a penchant for quilting and quilt design makes for something very different and something way-special. But honestly I did not expect anything less from my firecracker of a friend.
Mandy Leins has been a true bright spot in my walk through the quilting world so being the first stop on her Blog Tour is very special to me. ( Love you Mandy!!!)
Now, ironically the first stop is with what might be the biggest homebody on the planet. I have just about zero  personal wanderlust. I really love being home and all the things it entails so it does feel a bit funny to be the one kicking this shindig off  but let's dig a little further  – shall we?
Mandy's book is such a breath of fresh air -from the beautiful front cover to all the stunning photos of her locations of inspiration. It is indeed it's own little world tour from the comfort of your arm chair.
And while all of the quilts are stunning I have been a fan of the red cover quilt from the moment Mandy showed me the sketches. Such a modern take on the classical draping of fabric and yet so useful as well as graceful.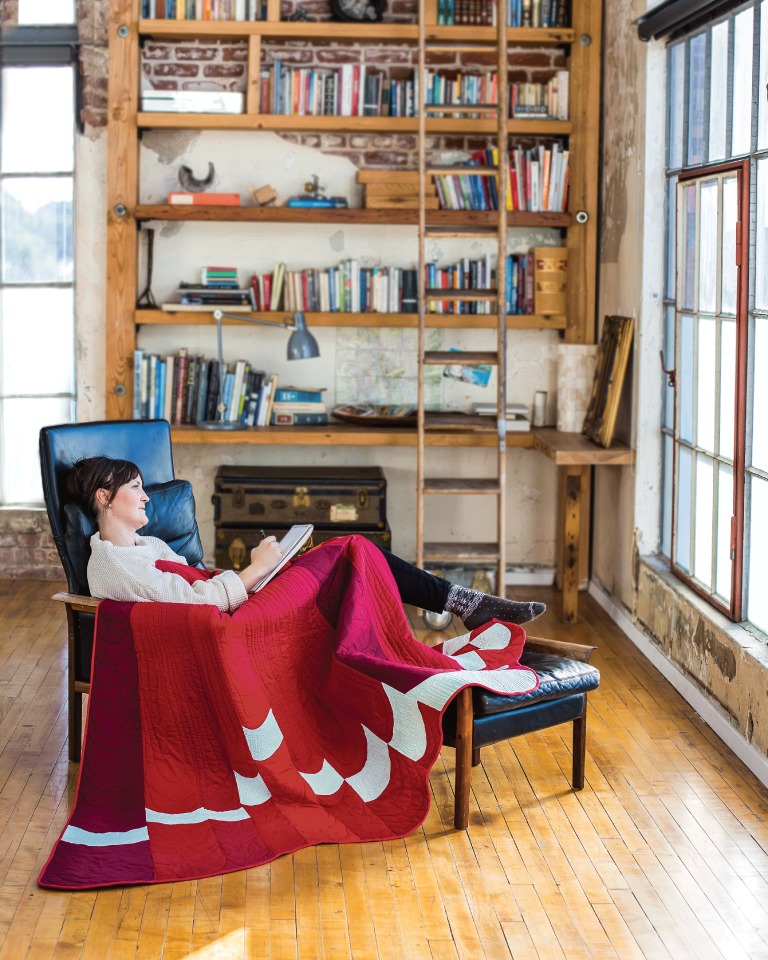 Beautifully written, photographed and detailed I think this book has a place in the collection of every serious quilt maker who feels the need to go where we ( as a people) have gone before but to look at it with new eyes and translate what we see to our fabric creations.
Learn more about Mandy here on her Blog —Mandalei Quilts
Find her book here – Wanderlust Quilts by Amanda Leins
How about a brand spanking new interview with the woman herself?? Check out the CraftyPlanner for that!
Win her new book by leaving a comment.   Answer this question – Are you a homebody or do you have a yearn to roam? If so, where do you want to go?