Today I am thrilled to share with you the words of Penny Barnes and how a dream  can bloom and take you places you never thought you would go. It can take some real BadAss courage to go for your dreams and she did it and is doing it with style!
**********************************************
Sometimes of late…my life feels a bit like a fairy tale…so part of me thinks I should start this with "Once upon a time".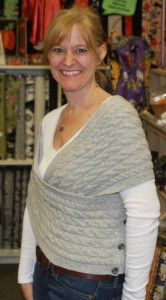 Once upon a time, there was this girl….she wasn't a Princess….she had six children …and a full time job and so her quilting time was limited to say the least.  Occasionally, she would travel to a far away land called  "Quilt Camp".  Other quilters would tease that they were sure they saw smoke coming from her sewing machine, because she knew she must sew like the wind to finish her projects as time would  once again be limited when she returned home.  With every trip to a quilt shop, or quilt retreat she attended she knew in her heart that her passion lied within her craft.
Now, as in all fairy tales, she had to suffer some strife and hard times before she could get to the "happily ever after" part.  She lost her job due to downsizing…twice.  Her mom died in the midst of all of that because of that evil disease…cancer.   As a way to get through the hard times, she took a part time job in a local quilt shop.  The eye candy and inspiration were everywhere and her creativity blossomed once again.  Her dark and brooding black and white world suddenly began to have color again.  It was there in that shop that she acquired a skill that would guide her to eventually starting her own longarm quilting business.      She had no dwarfs to help her in her endeavor, she was on her own and admittedly a bit frightened.   But she needn't be….because with every quilt she put upon her frame, her confidence grew and grew. Not like the stalk in Jack in the Beanstalk, no no… not quite like that, but she was proud of her work and began to make connections with  people in the industry who nurtured her and took her under their wing…somewhat like  Mother Goose….or Mother Geese as this case may be.
As she shared more and more of her work on social media sites, her customer list also grew but in ways she'd never imagined.  Quilters from near and far….mostly far…would send their quilts for her to finish.  Really?  People will send their quilts off in the mail to be quilted?  Why yes… yes they will.  She had limited herself in her thinking that she would have to search for customers in the scary forest (also known as local quilt guild) but this was not the case.
While all of these changes were happening, she also had the opportunity to visit what she felt was the most beautiful place in the world, The Emerald Isle ….also known as Ireland.  It was like her heart had found it's home.  Opportunity knocked once again and she was no longer afraid to answer, and so began her adventure in leading tours to Ireland.   Follow the link if you'd like to join us on our adventure next Spring that includes lots of quilty goodness.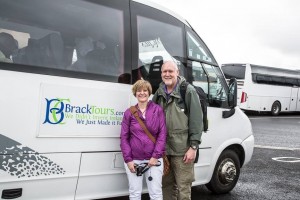 Click here to see about touring Ireland with Penny
Now every fairy tale has a moral or two.  Sometimes it's a hidden meaning that requires one to really think…but I'm going to share with you these important things I've learned along the way thus far.
1)      Don't get caught up in the fear of the unknown.  Take chances.
2)      Believe in yourself and your abilities
3)      Don't be afraid to open doors and see what's behind them.
4)      If you come to a fork in the road it doesn't matter which way you go because you can always change directions.
5)      If the road appears to be paved in yellow brick gold…beware.  Your mother was right when she said "if it appears too good to be true"…it likely is.
6)      You reap what you "sew" so plant good seeds.
7)      Be someone's Mother Goose….Invest in the success of others.
8)      Don't put yourself in a box or allow others to put you there either.
9)      If you tell yourself "I can't"….because you won't.
10)   Take advantage of every opportunity to learn new skills and techniques.  If you can't afford to travel to a show and take a class in person, there are books and Youtube videos and other online class opportunities everywhere!