I don't think that there is anybody who has not heard – "It's not what you know, it's who you know" – and shuddered. There is just something SO skeezy about that turn of phrase.
But what if  we had a huge paradigm shift and thought about how our connections can be of benefit to each person we know.
What if we take a moment to think about all the people we know and how they can benefit each other and then take a further  moment to make a heartfelt and sincere introduction bringing these people together. What amazing and wonderful things would happen?
That thought intrigues me and each day I do my best to live that best practise and now I have  a chance to do it on an even bigger scale and I am SO thrilled and want to invite you to be a part of it.
I am teaming up with Nicole Rivera of Enlightened Stitches to bring you The BadAss Quilters Society  Networking Gala ( Or as i call it.. the Big Wing-Ding) at Houston Quilt Market this year and YOU are invited.
The event is October 27th from 7-9pmish… that is Sunday night for all my Market peeps as well as others living in the Houston Area!
TICKETS GO ON SALE TODAY!  But numbers are limited.. three different ticket levels.. plus corporate rates if you are interested ( just drop me a note about that!)
Full details  including ticket prices and ride information are on the event website but one thing that is not listed there is our exciting list of guest speakers!.. folks I am just so excited about this!
If you your business centers around the rapidly growing and changing quilting market I really encourage you to find time to join us and hear what these industry visionaries have to say! I think we all can agree that a change is in the air and there is no better way to see which way the wind is blowing than to hear people like –
Megan Frock speak about what she sees on the horizon for the quilty world. With her new book  just being released Megan has her finger on the pulse of the surging crowd of amazing new stitchers who are moving into this world. Her unique vision of incorporating  edgy and unique handmade and  traditional sits of the cusp of this new wave of change.
Or maybe the story of a small start up who is taking the world by storm is what you are looking for. In that case come meet Sara Lawson, who is of course Sew Sweetness!  From PDF to a thriving printed pattern business, come hear what she sees as the advantages of working in an fast changing industry that can be hard at times. Listen to how she stays above the fray growing her business larger each day.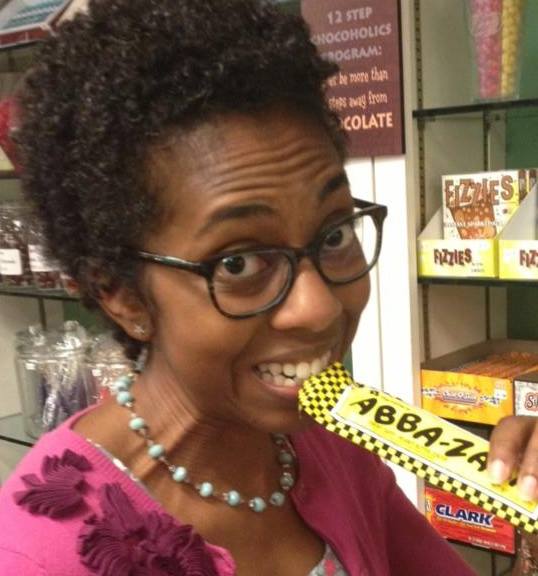 How about looking at starting with a dream and doing what it takes to bring it to life.  If so then you will want to hear from Jemellia Hilfiger of Je's Bend. Reflecting on modern quilting and what it takes to build a local sewing community Jemellia has a view that I think you will want to hear if you are also looking to find and grow your local sewing community. Want to know more about this cool chick?… check out her personal blog as well  – JemJam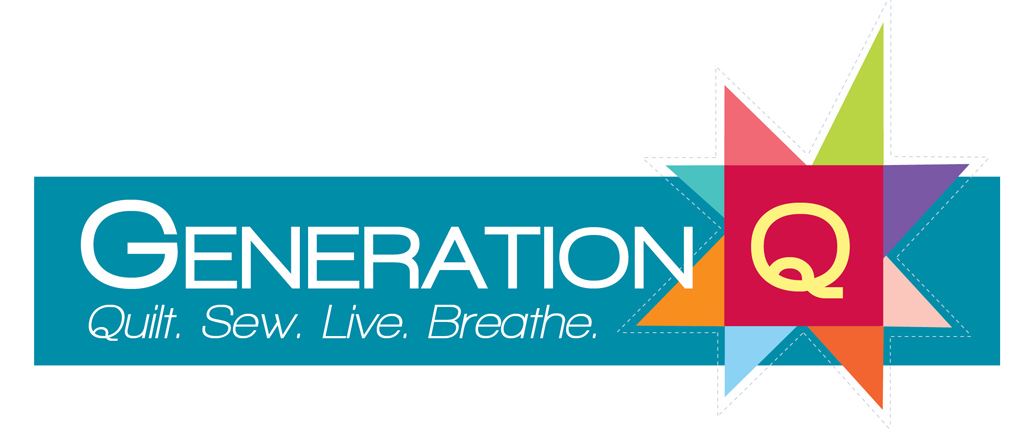 Interested in what it takes to get your work into a national quilting magazine? Come listen as Jake Finch  ( Publisher) and Melissa Maher  ( Editor-In-Chief)  of Generation Q Magazine share what it takes to get your work out there and make the connections you will need to share your vision  via the pages of a magazine!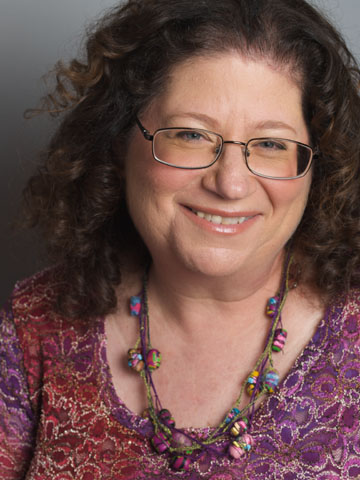 What about the art quilting world? What about authoring your own books?, traveling- teaching and being an all around fiber BadAss?… well then you want to know more from Rose Hughes- Fiber Artist. Come hear what Rose has to say about the evolution of the art quilting world and her birds eye view of where we have been and where we are going.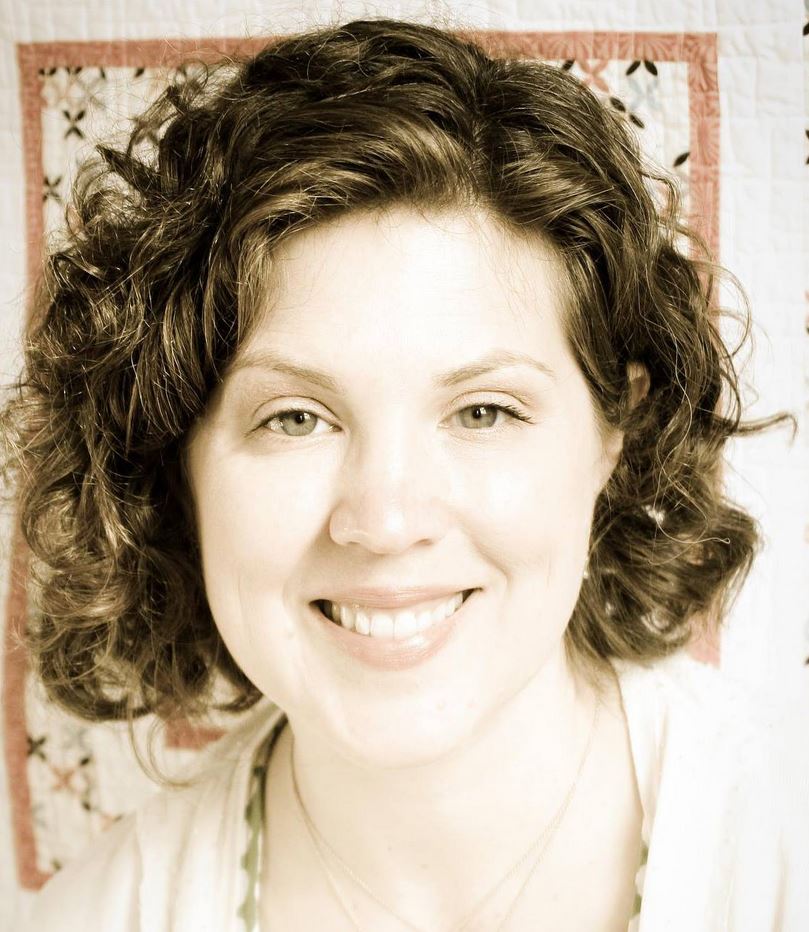 How about a view from someone ready to launch?.. a creative spirit that I bet you are going to be hearing a lot form in the coming years. Come meet the uber talented Mandy Leins of Mandalei  Quilts and Crafts and listen to her reflect on what moving into this world looks like and feels like. Her heartfelt and deeply profound words never fail to give me lots of inspiration and  thoughts to chew on.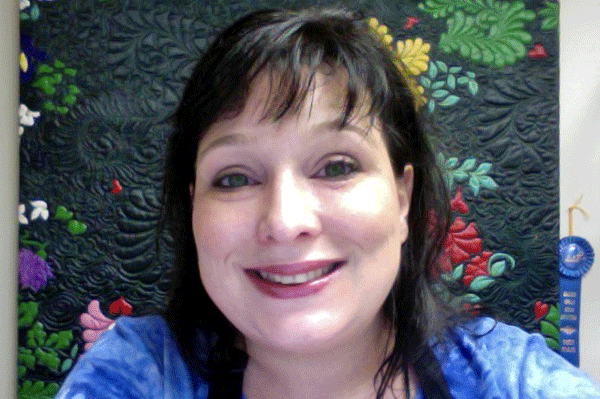 How about the long view? A view from someone who stepped away from a successful longarming and teaching career to focus on family for over 5 years.  What is coming back like? What are the most profound changes she has seen and how have genuine connections and friendships in this industry  been part of her time both here and gone.You will not want to miss what Nichole Rivera has to say on these topics and more.
and of course me…  The birth of the BadAss Quilters Society has been an amazing thing. And one not possible (at least at this speed) without the boon of social media.  But what does it mean to be authentic in a time of flashy facebook pages, sponsored giveaways and all the fluff that surrounds this industry? Come listen as I share about the importance of real connections and how giving that support on my part has meant a rather generous return on my heartfelt investment.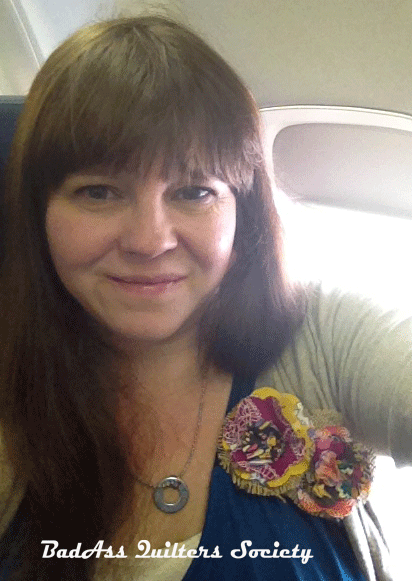 but wait wait… there is more!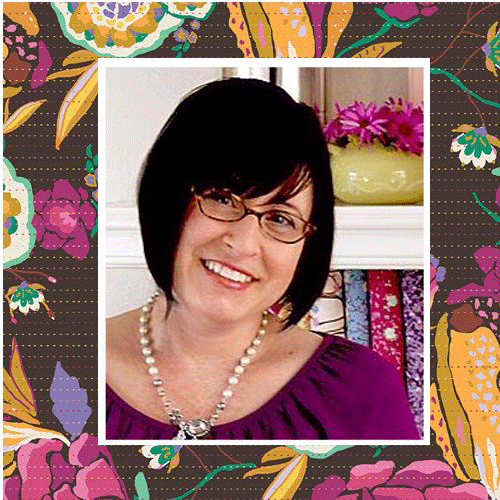 Late breaking news!.. I could not be more thrilled to announce that Bari J Ackerman  will be joining us to reflect on the changing nature of this industry and how to remain true to yourself and your style when the pressures of this industry can loom large. From her start in 2004 making custom handbags to her focus change in 2009 to the world of fabrics and surface design Bari J. shows us that growth is possible while still being true to who you are. Join us to hear the challenges she has faced and  the lessons she has learned.
Ok… much more goodness and I know your eyes are going to bug out but I am just going to have to risk it…I am tickled to add to our speaking roster Ms. Ebony Love.   Any time I think  of Ebony I  instantly think of a bright comet streaking through the sky  with a sparkly tail.. she is just that wonderful.  She will be helping us further navigate the murky waters of how to balance your independence with brand relationships… balancing different & often conflicting interests, and staying true to your own message & goals.  This is good stuff folks!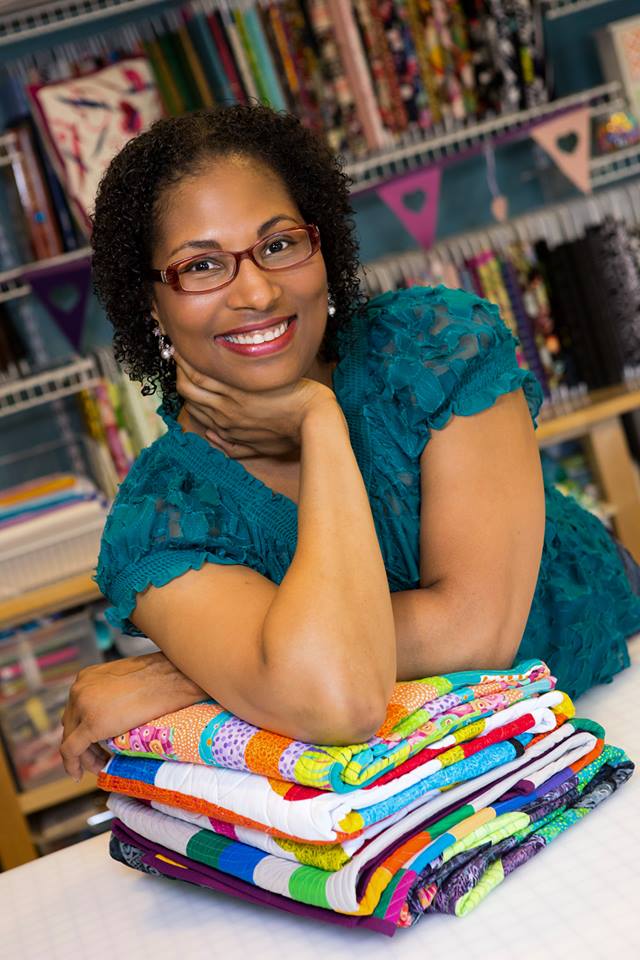 Can you stand yet another amazing name added to our list of speakers?… I sure hope so!.. May I introduce our newest speaker –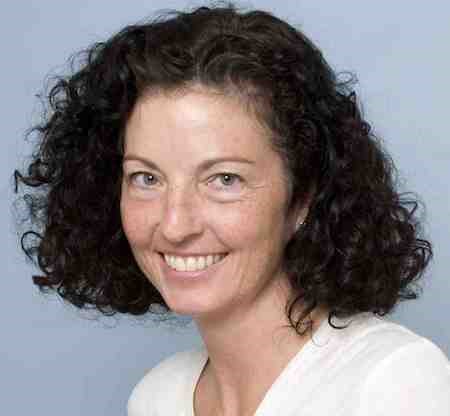 This gorgeous chick is Amy Marston and she is is the publisher of C&T publishing.  Her dynamic spirit  is well known in the publishing world and I can't wait for her to share with you that spirit as well as a peek into the changing world of publishing.   Amy has recently launched two new imprints, Stash Books and FunStitch Studio which are enjoying  much favorable buzz in the quilting and sewing world. Amy sits on the Quilt Trade Association Board of Directors, and  is a graduate of the Contra Costa Leadership program. She is an avid quilter and sewist, she also loves to read, practice yoga, garden and spend time with her family.
Can you stand it one more time?… then I promise I am done with amazing.. for the line up at least!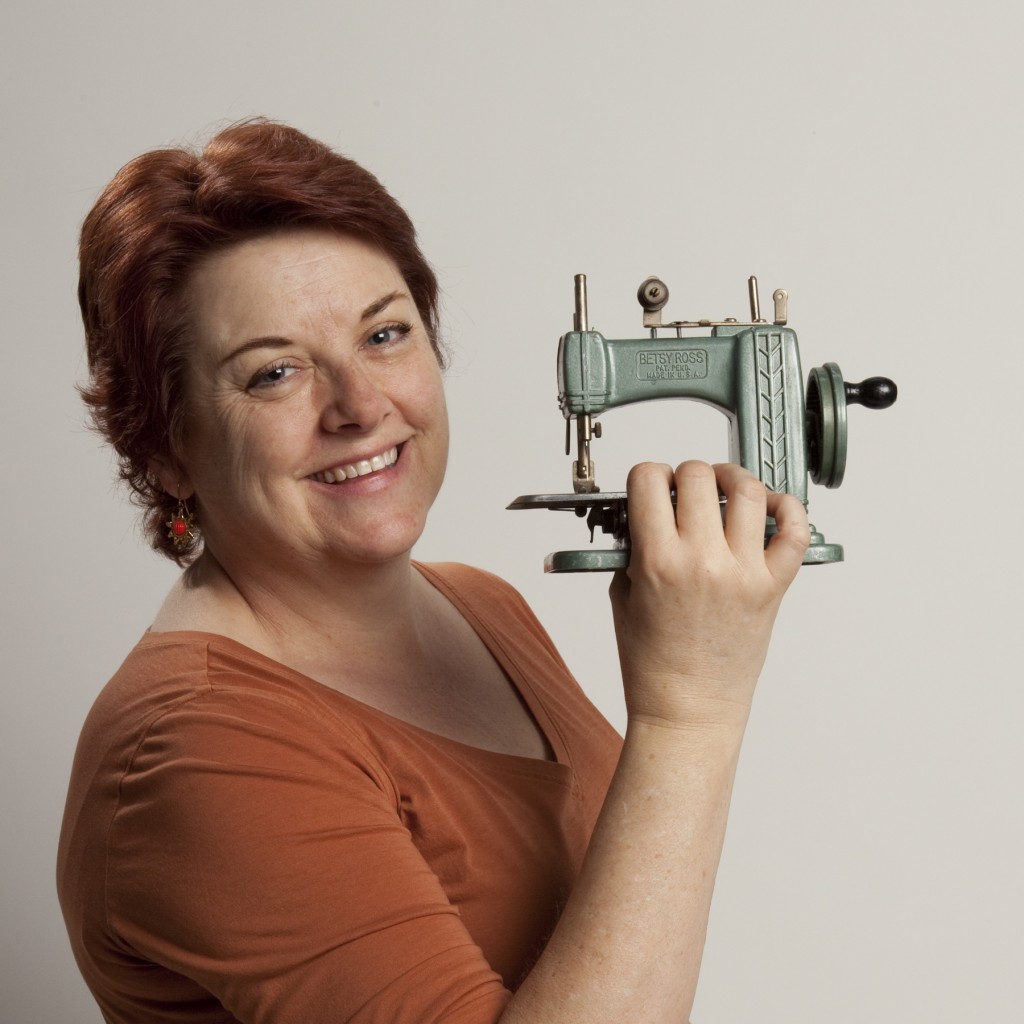 This BadAss chick is Sam Hunter of Hunter Design Studio home of cool patterns and sassy stuff. Her work is quilting and design but her passion is helping people understand the VALUE of handmade. Perhaps you know her wildly popular post What's it Worth?  which is possibly one of the most reposted posts in quilting land.. like ever!  Come hear what Sam has to say about how valuing what we do brings value to what we make. Her thoughts on this topic will help you price your work and stand proud when you tell people you are a quilter or part of the sewing industry at large.. this is going to be good stuff folks!
This is going to be a great event… not to large as to not make connection but also not so tight that you will not be able to find relelvent connections to move your company, your brand or your product forward. Speaking on which…if your company wants to work with our event please drop me a line at maddie@badassquilterssociety.com and I can give you all the details. – we only have a limited number of slots left but who knows… we might be able to make beautiful music together!
Tickets on sale now!!   —->>>>> CLICK HERE for BAQS Networking Gala tickets <——–
So there you go… tell me what you think! – I can't wait to hear!
and yes.. if you feel so moved please share this on your own timeline, or with someone you know who might be wanting to step into the quilting world and is wanting to learn more.- I really appreciate it.