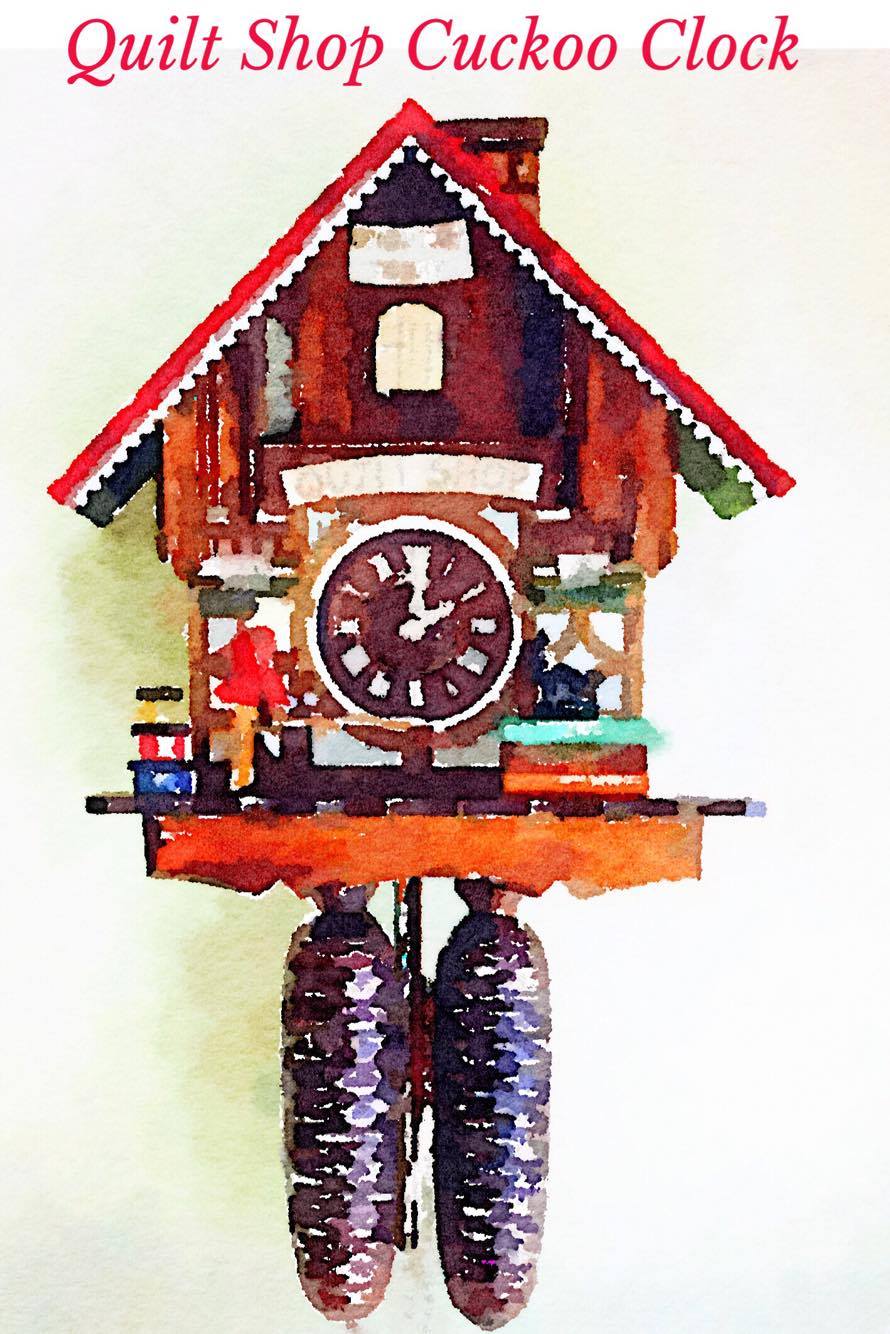 It is totally true that you never know where the path of life will be taking you next. I can say that with certainty that 4 years ago I would have never thought I would be sitting down to tell you that I found a very kitschy-cool Cockoo clock and it is made for quilters by a quilter. In fact she is a quilter that many of you know!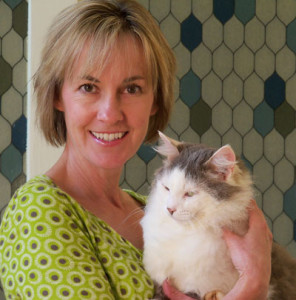 Jodie Davis is well known in the quilting world for her wonderful online quilting shows as well as her many quilting books.
But did you know that while she loves her fabric (and her cats) if she were to get a tattoo it would most  likely be of  a Cuckoo clock?
Jodie is so crazy for Cuckoos that she made a trip to the Black Forest in Germany and sweet talked them into making a clock just for her right down to the detail of the woman cutting fabric with her itty bitty rotary cutter.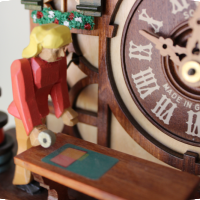 But like all good stories it did not start there and her life since leaving her adventures with QNN have her doing amazing things and one of them is that she once again importing these amazing clocks and selling them to quilters around the world who yearn for that comforting process of clock winding and listening to the day tick down. Not to mention cuckooing on the hour and half-hour. ( Don't' worry there is a way for it not to sound off at night!)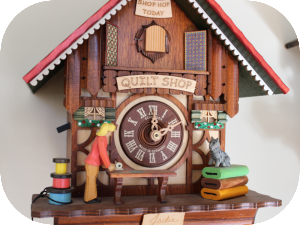 I know that just the thought of a cuckoo clock makes me think of my own mother-in-law who would have loved this clock with every stitch of her being. If she was still with us that would have been the perfect Mother's Day gift for sure. While I think of myself as a thoroughly modern Maddie (see what I did there?) I have to admit the retro cool of this is rather appealing.  My sweet MIL had a cuckoo clock in her sewing room when I first met her, perhaps I need one as well!
Do you have a good cuckoo clock memory?.. if so please share it in the comments below.
Getting to know Jodie has me understanding her pride in this product, from each part being hand built or carved to the fact that just the acting of making these clocks means that many artisans are being able to continue their livelihood in a day and age where many have chosen a $6 clock from Ikea rather than investing in a family heirloom.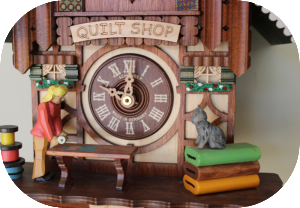 Jodie brings these into the states in limited edition batches so while she might have some on hand sometimes you have to wait for her next shipment, but as you can imagine it is worth the wait!
If you are interested in learning more about Jodie's Cuckoo adventure and more about this adorable clock including asking questions and ordering you can click here * Quilt Shop Cuckoo Clock
BadAss Quilters Society believes in each company we work with. This and other posts may contain affiliate links, that means if you fall in love with these products like we have that when you order we make some money too. These funds keep BAQS running… so thanks for you order!!