Don't you think it is time for a party?… a reason to be happy, kick up your heels a bit and have a nice bowl of kibble!….. what?… Kibble?… Yes!… this is an Animal party!
I think by now most people know of my love to animals and my dedication for Neonatal Kitten rescue… what?… you had no idea?  Well, if you are also into the welfare of kittens feel free to join me over on my Kitten Mamma group, but first check out this adorable collection of Party Animal fabric from the people at QT Fabrics!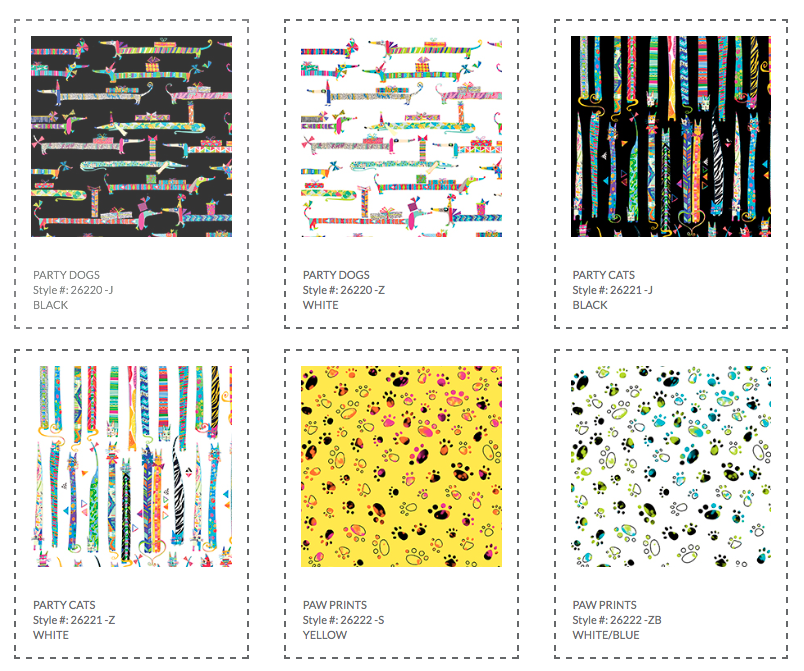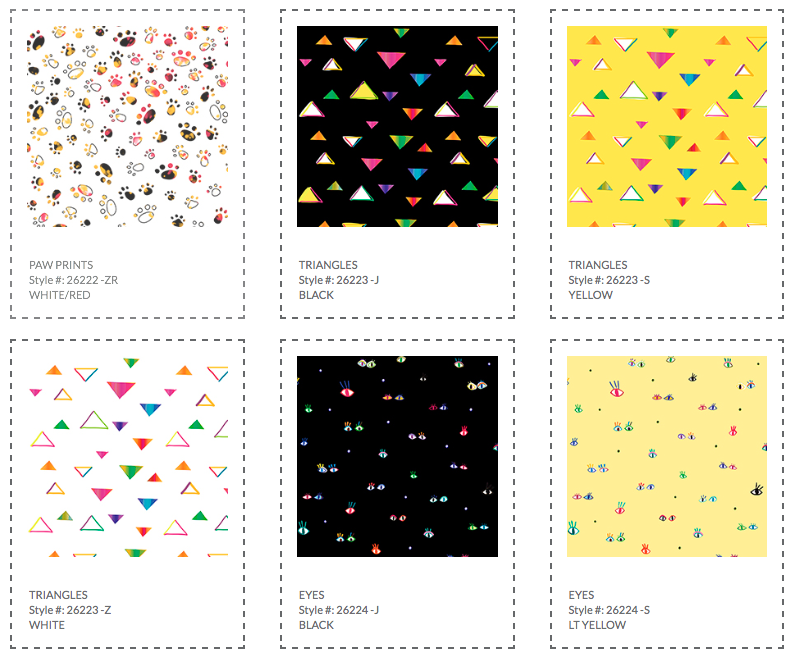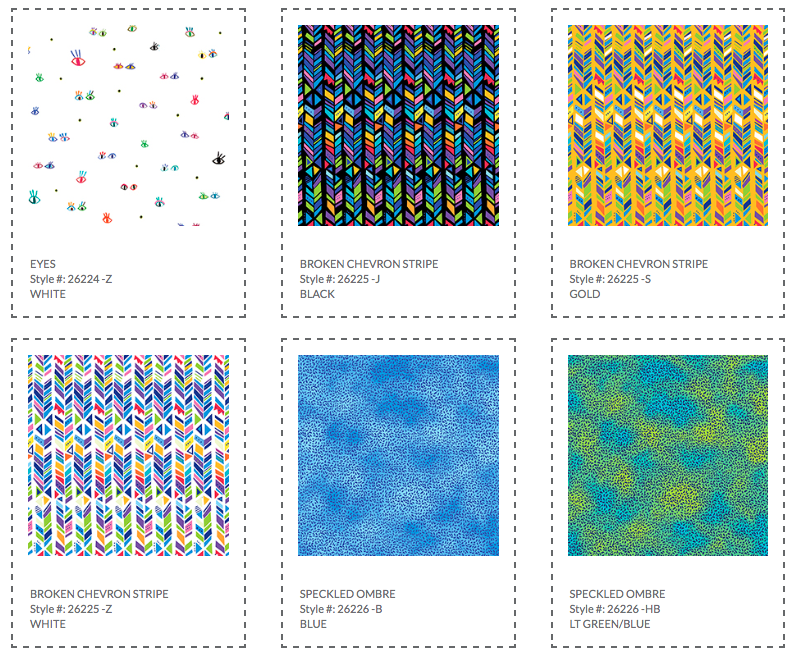 More than that… look at what I made!  Why yes that is a big cat toy for my very big cats ( my kittens are wee-tiny but my cats… all 14+ pounds!).. and of course you can make it small as well!  I used the brand new product Fabriflare from the folks over at Indygo Junction.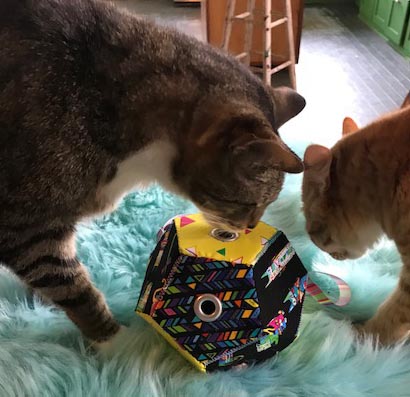 This fabric collection ( Party Animals)  with the colorful cats and dogs was totally perfect for making bright and happy toys for my darlings.   I used the Fabriflare Faceted Sphere pattern as directed but then I got all creative and added a bell toy to the inside and grommets to the panels so I could add not only cat nip but little treats that spill out as the cats move the ball around.  Keeping the minds of my  cats engaged gives them less reason to shred up my sofa!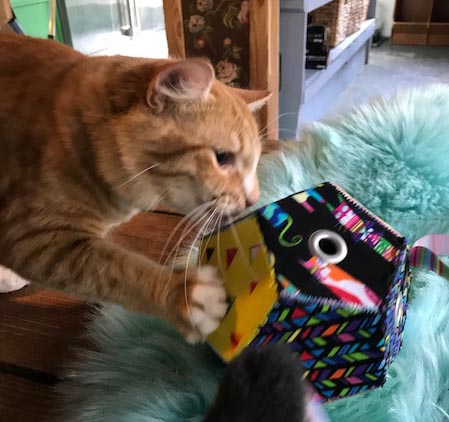 Next week I will be using some more Party Animal fabric to make a Kitten Care Caddy… so if that peaks your interest check back and see that and get in on a second chance to win a whole FQ bundle of the Party Animal collection…. what?…. did I forget to mention that I have a GORGEOUS stack of  Party Animal to give away today?… well I do!
Want to know more about the Cat Nip ball or see the collection a bit closer?  Pop over to the BAQS Facebook page and look for the video!
Leave me a comment about what you would make with a nice fat stack of Party Animal fabric! We will draw for a winner on the 22nd of November!!