Wow, what a month it has been and where the heck did it go?… once again we march on into the good night. The last week of the month is here and we have some very useful tools that add polish and professional finish to your quilts!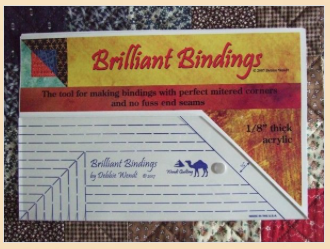 First up is Brilliant Bindings By Wendt Quilting. So here is the thing, you can make an amazing quilt and then what you do with the binding can make or break the whole thing!  Puckered corners, wonky front to back balance, there is literally no end how to screw this part up. Well done binding is a downfall for some quilters and a skill others continue to refine to near perfection. This Brilliant tool takes some of the guess work and fussy matching out of getting your quilt bindings just right! Take a peek at the video to understand just what i mean!  We have one of these nifty tools for one of our winners!
*******************************************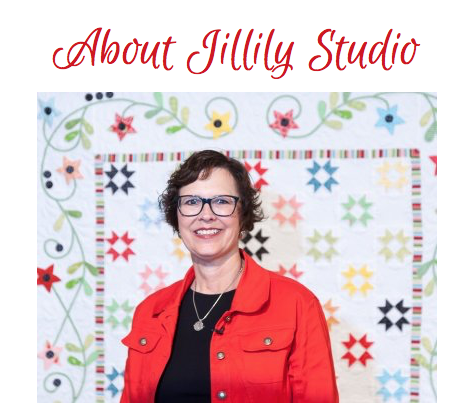 I first Met Jill Finley at market about a year ago. I am pretty sure she does not remember that day but I sure do. I was head over heels for her Meadow Weaver Quit which is pure girly-delight. (Bet you never guessed that I am a totally girly-girl- I love pink and florals.. with a pop of red!) It was at the end of a very long Quilt Market and yet she was gracious and so very sweet so I am thrilled to pieces that she was open to joining our Round-Up!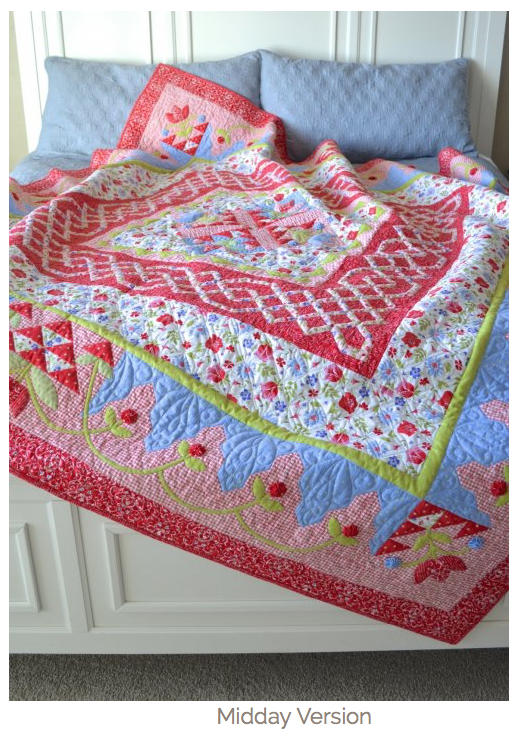 Her brand is Jillilly Studio and within it you will find fresh inspiration and tools to make gorgeous quilts!  Her new Template set is the bomb and someone is going to be really happy to to be using it soon!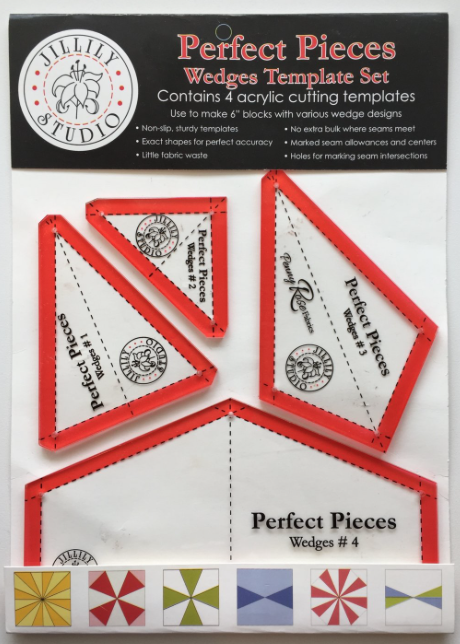 Be sure not to miss her Poke-A-Dots!  For those of us with hand issues these little gems are a life saver in helping now give up the hand sewing we love. With a gripped texture and super stick they not only protect your finger when pushing the needle they help get a grip when pulling it through a difficult area! LOVE LOVE LOVE THESE!!!!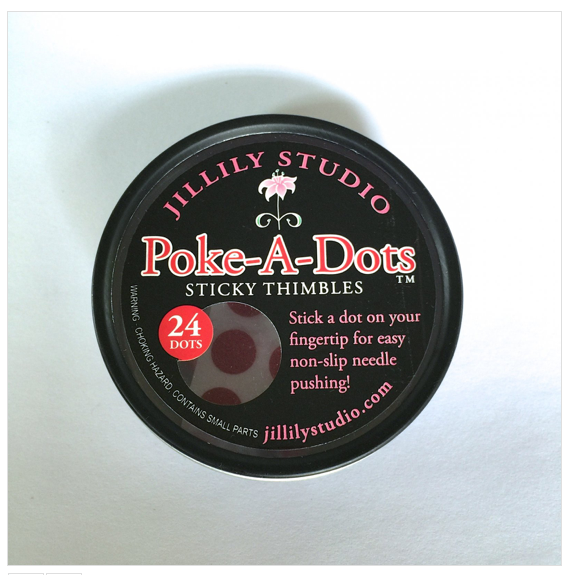 Check out appliqué the Jillily way!
Make sure to keep an eye over on the BAQS FB page … there I will be doing a livecast/video showing off some of these products as well as some others that I am keeping for a surprise!!
Ok, I think you all know this by now.. but leave a comment, visit out amazing participants, share this post and most off get back in your sewing rooms and make things!!  Winner will be announced on Friday on our BAQS Facebook page!!