First off thank you to all the companies that have taken part in the this year's Round-Up. We are already taking applications for the Spring Round-Up so if you have developed or represent a product that you would like to see featured please drop me a line and I will get you information!
To all of you who have read, watched and left comments.. thank you as well for being part of our community! With near 22 thousand members we hope to represent a quilting demographic that can often seem underserved. We will always stand on the side of love, progressive action and BadAss inspiration no matter quilting, sewing or social issues.
*******************************
I really love nothing more than when I get to share products developed by those I know in the industry. Today I am tickled that I can share with your the Shortcut Binding Tool from my friends at The Quilting Squares Quilt Shop in Franklin TN. Their brand identity is as the Franklin Quilt Company
Kay and Kathy are dynamic quilters spending their time bringing the joy of quilting to both local and national customers with not only their store, but their patterns and tools as well.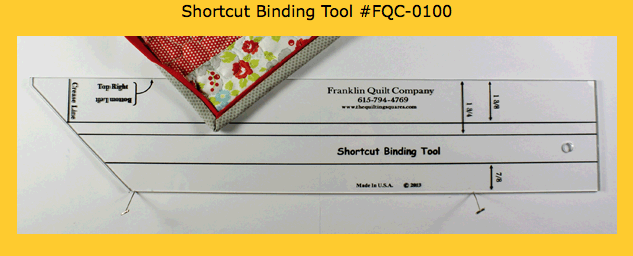 If you have ever wanted to create a quilt binding with a sharp looking flange this tool is going to be your new best notion!! Quilts with a binding flange have that extra little pop that makes them special and this tool makes it easy! One of our FOUR lucky winners will be getting on in their prize box!
*************************
Are you a stripper?…… some people are just crazy about the2.5 inch  strips of fabric that come from rolls of fabric and collect them like candy! Well after a while you have to use up a bit of candy in order to buy more so  that is where the people at Cozy Quilt Design and their Strip Tube Ruler and patterns come in!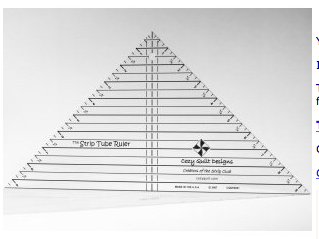 Their StripTube Ruler in two sizes and make half square triangles a breeze by combining brilliant engineering with "the tube technique." It's perfect to use with strips and even includes directions to make our favorite block from 2½" strips:
The great people at Cozy Quilt Designs have patterns and rulers for 2 of our winners!!..  make sure to check out our live casts of FB this week to see more about the patterns and books included in the prize packages!
**************************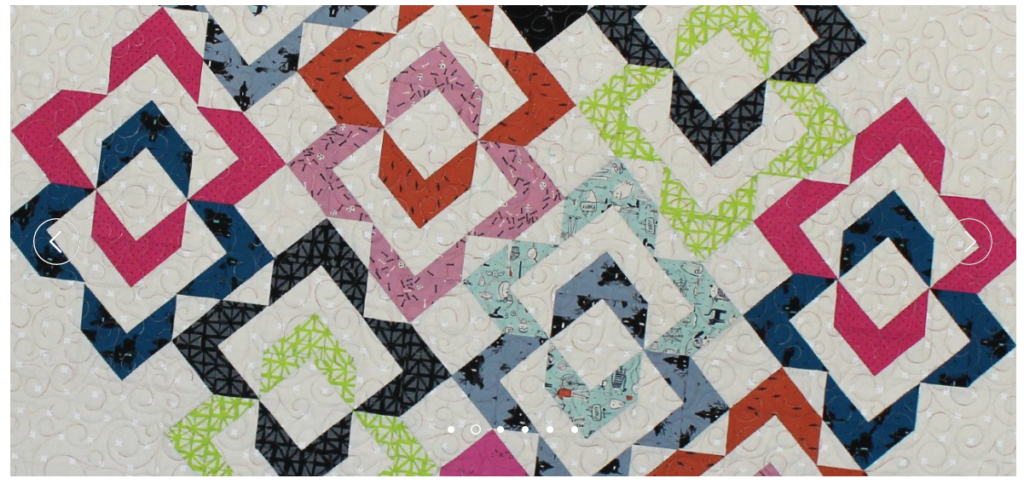 Sometimes lefties get left-out in the quilting world so it is nice to see a company  who includes instructions for those who are both Left and Right Handed when it comes to using their products.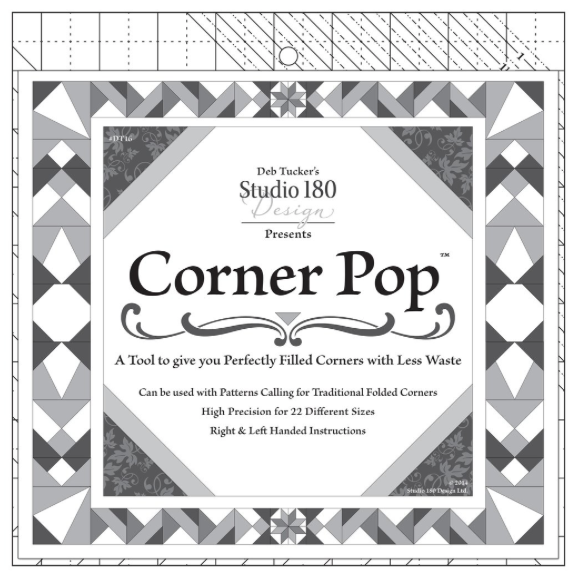 Deb Tucker's Studio 180 Design Corner Pop Ruler helps all quilters gain incredible accuracy when it comes to patterns calling for traditional folded corners in up to 22 sizes!  I don't know about you, but accuracy is not my strongest suit so this is where really cool rulers like this make ALL the difference! One lucky winner is going to be making some spot-on corners very soon!
All right guys…. this was the final post of these series… did you appreciate this month of notions? Would you like to see even more new notions in the Spring? If so please leave a comment about what BAQS means to you and what part we play in your quilting life. We pick our winner on Friday.. so good luck to everyone… and may the sewing-force be with you!