I am one lucky duck, this week's BAQS Cover Quilter is none other than the wonderful and talented Margo Clabo.  Many of you know Margo from the online classes  that she teaches for Alex Anderson and Ricky Tims on TheQuiltShow .
Her depth and breadth of knowledge on the topic of quilting is inspiring to say the least! I was tickled  pink when I found out that she and I are neighbors here in the Chattanooga Valley.. like I said I am one lucky duck!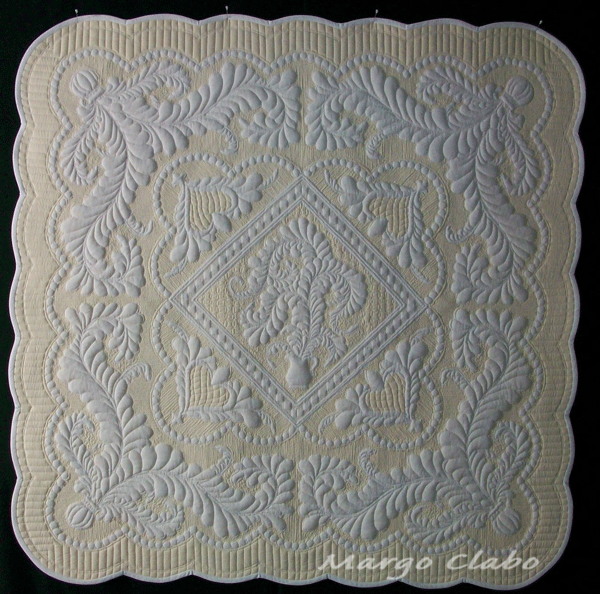 Margo began quilting in in 1963 but it was not until 1991 when her passion really took off.  She has been a machine quilter from the get-go and use a HandiQuilter longarm to make the most of her amazing piecing and applique work.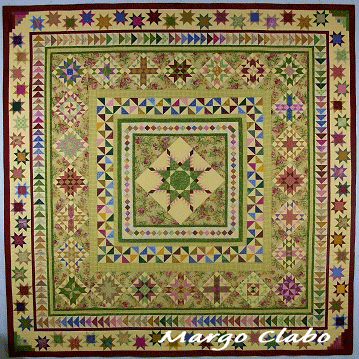 When not making here home here in SE TN her heart is at the beach since she grew up on the shores of the Chesapeake Bay in Norfolk VA and will always consider herself a beach girl at heart!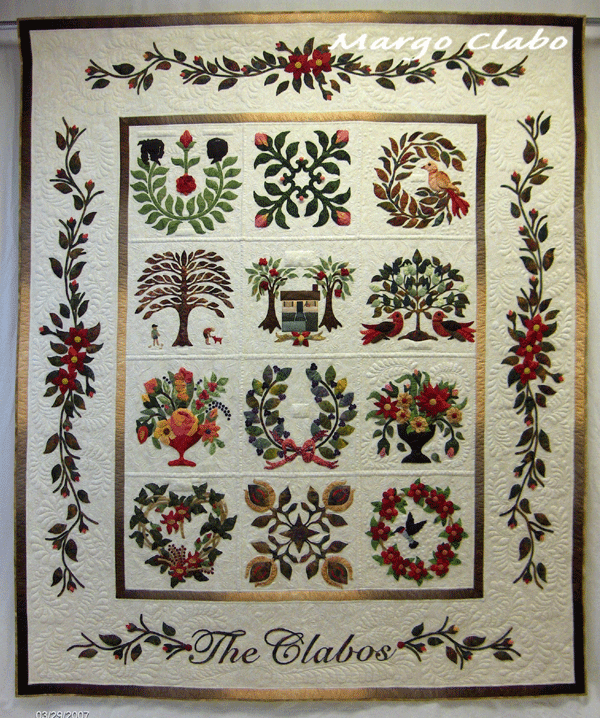 If you would like to know more about Margo you can find her administrating the message boards on the QuiltShow site as well as teaching locally in Chattanooga.