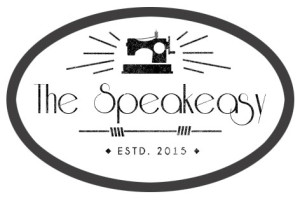 Membership is currently closed for the rest of  2017 but will open up again in 2018. 
Claim your 2018 Speakeasy Invitation now! Dues will be $10 a month billed through Paypal.
Controlling the number of members to join per season helps us modulate the growth of the Speakeasy  and make sure that each person is a special and cared for member of our private community.
We look forward to you joining us, fill out the form below to claim your invitation for 2018
In the meantime make sure to LIKE and FOLLOW us over on BadAss Quilters Society over on FB to get amazing public content and giveaways.
Exclusive Content More Often
Content created just for Speakeasy members. Being the first to know of new collections, patterns and products via sneak previews just for our members.
Exclusive Giveaways
Access to exclusive BadAss quilter giveaways and gear before it is released in limited numbers to the general public.
Sassy Commentary
Get behind the scenes look and info on all that's current in the world of quilting  plus interviews and discounts to quilt shows and retreats around the country
Past all the goodies, giveaways, and fun your membership supports the work, BadAss Quilters Society does in promoting the
Democratic Nation of Quilting™
.
You being a Speakeasy member helps us continue to grow as a force for good and pay equitable living wages to those who work for us writing, developing content and ways to connect (think meetups and retreats). It lets us lend our powerful voice to those who need it as well as calling out  B.S. when we see it.
Plans and Pricing
 The Speakeasy will reopen in 2018 and is $9.99 a month billed through PayPal on a monthly basis.
Frequently Asked Questions
Why should I join the Speakeasy
If BadAss Quilters Society has meaning in your life, if you look forward to  the posts and the industry activism, if you learn from the resourses and of course if you are excited about the giveaways then I invite you to  join – For less than a veti-size drink at your favoirte coffee place we will bring even more BadAss joy to your life each week… got to love that!
Not ready or not in the budget right now? I get it….  there will always be fun and topical content in the Bascially BadAss part of our site.. So read-up buttercup, lots there to enjoy!
Can I cancel at any time?
Yes, but because we use your PayPal account to collect your monthly payment, you'll have to cancel through your PayPal account.