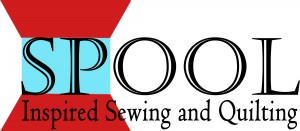 As many of you know the BadAss Quilters Society has it's very own brick and mortar store.
SPOOL is the destination shop  in Chattanooga TN for those who want BAQS merchandise, a friendly face, and staff that understands that quilters come in a million different varieties from sweet and simple to hard rock and BadAss!
We are there Tuesday through Saturday  serving up cool fabric and warm smiles ( I would say hot smiles but I don't want you to get the wrong idea about us! )   The store is getting ready to celebrate it's 7 month birthday and  making plans for the summer.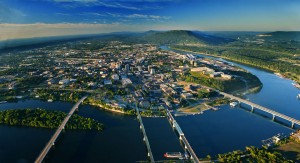 Of course lots of you know about the AQS quilt show that is coming to Chattanooga in the fall  and if you don't check this out and start making plans to join us.. it is going to be AMAZING  ——> Chattanooga AQS Show <———–
BAQS is SO very excited to be having a 50 quilt juried exhibit in the show…  and you should totally think about entering something!  ——- > AQS / BAQS Juried exhibit information  <————
But wait wait there is more!
No need to sit around just watching the clock tick as we count down to the quilt show .. no way!  SPOOL is very excited to announce that we are going to be part of this!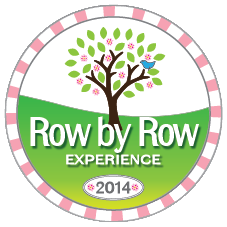 YES! we joining 400+ other shops across the United States and in Ontario Canada   in being part of the Row by Row Shop Hop Experience  July through September of this summer.  With numbers growing across TN and across the nation RBR is one of the fastest growing hops for a reason.
It is easy and FREE to play, it lasts all summer and it is made for those who travel. No matter if you traveling takes you far or just in your own part of the state you are going to find RxR shops who are going to welcome you as well as have a free pattern for you at each stop not to mention amazing fabric, RxR collectibles and kits at some shops making this the best experience of your summer.   ( If your local store is not part of the hop yet encourage them to get on board, the more who play the more fun it is for everyone!)
SPOOL is going to be going all out for this event including  helping our customers get a bit ahead by providing some organizational help to keep all of the patterns, kits and travel instructions they collect during the hop  in one handy place.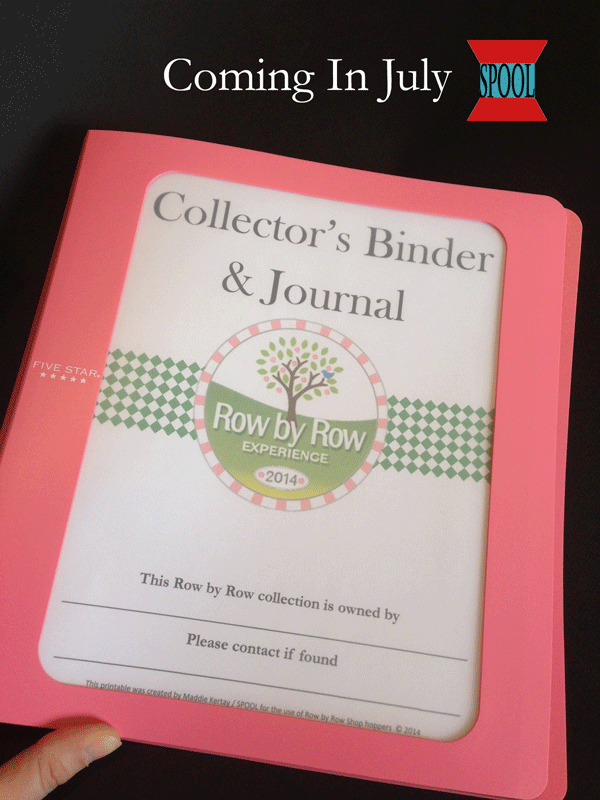 With both a  cover sheet as well as note sheets anybody playing along can keep their experience organized and be ready to sew and then win the big prize … yes.. all shops that are part of the hop will have a wonderful prize  for the first quilt that is brought into their store, with at least 8 rows, quilted and bound. ( Only 1 winner per store and each quilt can only win once)  Check HERE to see if you state is part of the fun.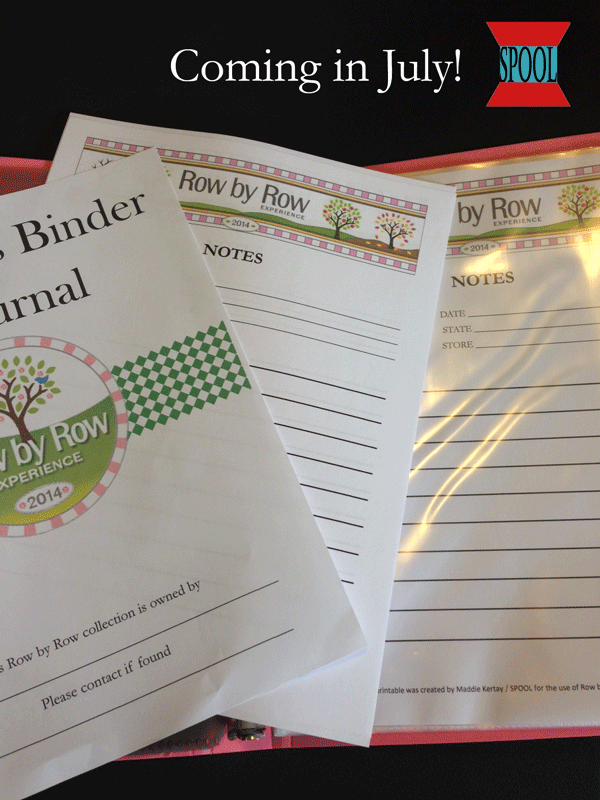 Want to see how I made the binder?   Well here you go!
Want to make a binder of your very own and be ready for the Row By Row Shop Hop?.. Ok  Just click on the link to download and print the sheets you need!
Generic RBR cover page  <——- Cover sheet here
Generic note page <——— Note pages here
Do you live here In TN  or are you planning on coming to TN this summer? If so come on over and ~ Like~ our page for the RxR shop hop to keep up on details and shops that will be participating!
More details coming soon.  Are you getting excited??  I know I am!
{ 0 comments }

all content copyrighted © 2013 BAQS