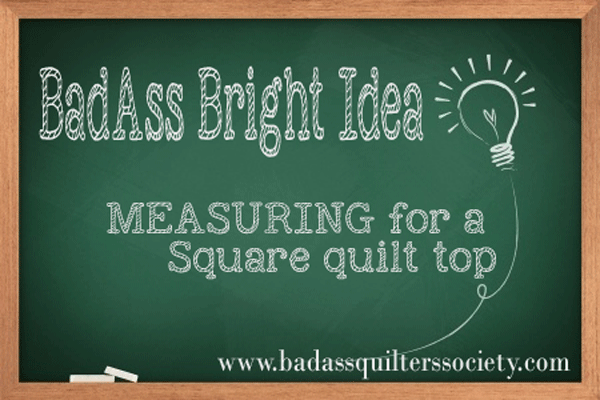 There are 50 ways to leave your lover and there are equal that many ways to produce a quilt that is totally out of square.  Hills and valleys, friendly borders and bias backlash to name just a few but I am not going to talk about any of them today. What I am going to do is talk about how the holy hell to quilt  a monster that shows up at your door in this condition or perhaps it is even a monster of your own making.
Let me take a moment to say that I am the worlds WORST piecer.. like I am CRAPTASIC at keeping a true  or scant 1/4 inch, I am a tad too forgiving in my cutting and I am a joyful sewer.. meaning that I rock out to music and often sew things together that have no business being matched up.. so I am NOT out to crush  anyone's mojo when I tell you how I cover up hide fix these issues as much as humanly possible. ( In the best world these things would not happen.. so education and technique are a great starting point!)
First part, sometimes it is not freakin possible to fix some of these train wrecks. They will require tucks,  extensive easing and an exorcism and they are still not ever going to be what one would call square. For a sofa throw or casual bed quilt this is not the end of the world but if that  clusterfuck of dicey techniques is going to hang flat and square on a wall  some miracles are going to have to happen.
And let me say sometimes there are not enough miracles to be had no matter how much you pray or curse over it.   It  is best to be able to spot these issues early so you can talk with the top owner ( or yourself) about the options and possible outcomes.
************************
1) JUST SAY NO! ( Nancy Reagan would be proud of you!) – As a quilter you have the right to say no even after you have said yes! If after laying out  and measuring***** ( more on that in a moment) you find that the quilt top you have been given is a total Frankenquilt you can just hand it back to your client and tell them the issues and at minimum what will need to be fixed. – some headaches are just not worth it!
2) Yes, BUT..  List out exactly ( but kindly) the issues with the quilt and what you will need to do ( and WILL BE charging extra for) to resolve.
3) GET IT IN WRITING – just do it.. I know you feel like you have been clear with your customer.. do it anyway and some day you will be so happy at me that you will name your new cat Maddie and I will be all verklempt about it.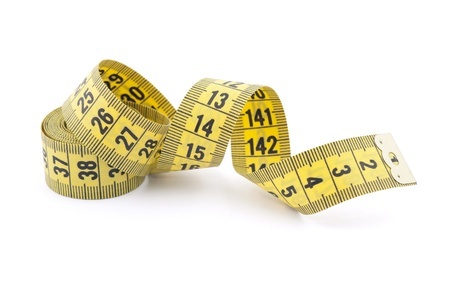 4) If you do say yes…. MEASURE.. and not just across the middle ( people this is silly  if you just measured me in one place ( my wrists.. very dainty) you would think I was thin… I am NOT) .. I am talking  I want at least 4-6 good measurements across and up and down. Make up a form and note all these numbers.  If you end up with something like   46, 44, 46, 48   then refer back to number one on my list.. GIVE IT BACK.. but otherwise  I want you to look for the smallest numbers..  since while there are some tricky ways to ease in fullness it is  very hard to make a quilt grow ( even if you did water it will Miracle Grow!)  That SMALLEST number both vertically and horizontally is the number you are going to square too and then you are going to look at how much fullness you are talking about and how it is arranged on the quilt.
If the fullness is pretty even all over the quilt you are in luck!  A bit puffier than normal batting will make this doable ( charge for that), or a scattering a C-cup dresdens can be helped by some strategic faux trapunto ( remember you are charging extra for these things! – have I hammered that into your head yet?)
Fullness at just the border can be handled in many ways.. send it back to the client to fix with a GOOD lesson on how to measure and apply borders or you can take them off and sew them back on for a charge. You can add and extra strip of batting under them or in some cases an artful tuck can be made that look like a seam and no one is the wiser.
If on the other hand the fullness is all in one area things are tricker and I will return in future posts to talk about exercising these demons  ( or not) or you can find the ever wonderful  Lisa – That Crazy Quilt Girl  and take one of her classes on the very topic.
So there you go…   do you have a  naughty quilt top that you have tangled with and come out the winner?  Tell us about it and how you made  it lie down and behave!
{ 9 comments }

all content copyrighted © 2013 BAQS